Information
VAD is a Norwegian furniture producer that has evolved from handwork traditions on the West coast of Norway five generations ago. When production started in the 1870s, it was based on household items like spinning wheels, looms and many other useful items. Several of these products got prizes for outstanding quality and design.
 In 1968, Oddmund Vad changed the focus from handcraft into the modern furniture products. For the time to come, several ground-breaking furniture models were brought to market, including some of his personal designs, like the lounge chair Convair.
The passion and dreams for the furniture industry have prevailed in the family business, and in 2005 his son, Håkon Vad started to work to bring new Norwegian furniture designs to the market.
The main focus for VAD has been on the Scandinavian market. As several products has an appeal to customers outside our domestic market, we have recent years participated at several international shows like Salone del Mobile (Milan, Italy), IMM (Cologne, Germany), SFF (Stockholm, Sweden), IDS (Toronto, Canada), and ICFF (New York, USA).
With a keen eye on design, high quality and sustainability, the products shall differ in function, form, comfort and other important aspects according to the needs and requirements of the users and society. Five generations of passionate craftsmanship shall provide a difference for our customers and society.
Quality
Quality is the ability to satisfy customer or user requirements and expectations. Our products and services should be of high quality.
Our customers can be assured of a guaranteed and documentable quality. The products are tested according to the furniture industry product quality for strength and durability, stability and safety, material quality, surfaces, and resistance to fire.
We will continuously work to develop our collection, which of course must meet requirements of the users – being requirements for functionality, safety and quality. The business shall be characterized by innovative and creative solutions. Solutions that will leave a trace – in a positive sense.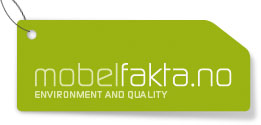 Environment
As an industrial company with modern production in the 21st century, VAD is taking environmental issues seriously. It is important for us to contribute to a clean working environment, with minimal emissions from manufacturing that may affect internal and external environment.
In upholstered furniture VAD uses environmentally friendly cold cured foam produced without the use of CFC gas. EcoChrome is used in chrome plating of steel parts, which are without CR-6 compounds. We mostly used birch and beech, laminated or solid wood, which meets E-1 formaldehyde splitting. Lacquer used is environmentally friendly and flame retardant on flammable surfaces. Byproduct from the production is used for heating.